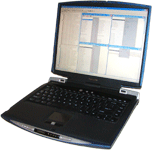 Crestron Module and Macro Development
As a Crestron Authorized Independent Programmer (CAIP), we are adept at developing custom Crestron modules for all types of devices. At One Step Logic, we thrive on the opportunity and challenge to implement a new Crestron module allowing you to add support for a new device to your system. We are experts using Simpl+, the programming tool for Crestron, and we can develop Crestron modules to support devices ranging from the simplest to the most complicated.
Relying on a 15 year career as a software engineer, our Certified Crestron programmer has a vast amount of experience and a huge advantage over other Crestron programmers when it comes to custom Crestron module and macro development. The design, development, and troubleshooting skills he has refined over the years will have a direct impact on creating a custom tailored Crestron module that is efficient, robust, and meets or exceeds the clients' requirements.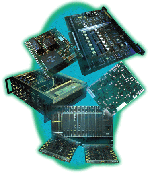 Hardware Manufacturers
One Step Logic can design and implement custom communication protocols and Crestron modules and macros to control your new hardware product. We have experience with a wide variety of connectivity methods including RS-232 and RS-485 serial connections, and TCP/IP ethernet connections.
Our Certified Crestron programmer has 15 years of experience as a software engineer prior to becoming a Crestron Authorized Independent Programmer (CAIP). He has vast experience working with various hardware platforms from embedded systems running real-time operating systems to PC's running Microsoft Windows. He is adept at interfacing directly with devices and developing the protocol and/or interface to support easy access from the Crestron programming environment.